WE-TRANSFORM's tricky questions at Tomorrow Mobility World Congress 2022
On a warm November evening in Barcelona, WE-TRANSFORM and Ride2Autonomy presented together the opportunities and challenges related to the introduction of automated vehicles in public transpot systems.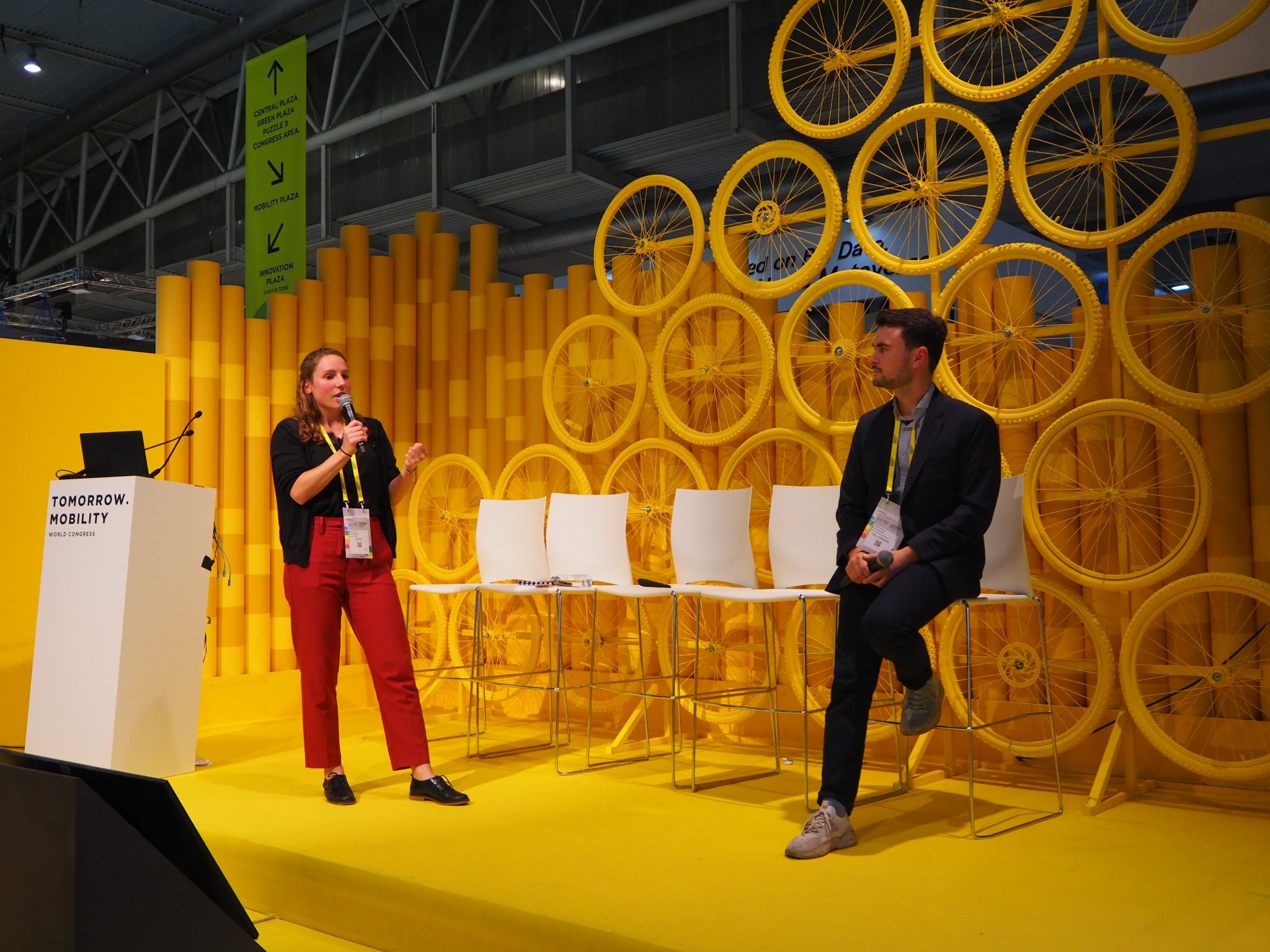 The objectif of the "Moving with Robots" session was to present two perspectives on the operation of autnomous shuttles in cities: on one side, the perspective of the operators and users, thinking ahead to best the service and trying out its use; on the other side, th eperspective of the workers, concretely involved in the production of the shuttle, its integration in surrent traffic, and interacting with passengers.
After a short introduction of the topic and challenges addressed in the session, the Ride2Autonomy project showcased the pilot shuttles they have run avor the summer in the port of Barcelona.
They explained all activities they had to fulfill for the safe introduction of the pilot shuttle in a busy area of the city, and the challenges they faced. For now, the shuttles remain too slow for an efficient use, and brake emergencies are frequent. This led Pendel Mobility - the partner in charge of this pilot of the project - to think of the most relevant places and purposes for autonomous shuttles in seemless public transport systems. This question came as a great transition to the WE-TRANSFORM challenges presentation.
After the pilot shuttle report, the role of workers in this automated service was brought to the scene by POLIS Network, as stakeholder engagement leader of WE-TRANSFORM.
After defining what "automated public transport settings" represent, different roles of workers in public transport were underlined, through their evolution in time, demonstrating how automation and digitalisation support the improvement and sustainebility of public transport, as well as the work of the labour force.
Questions were then raised on everyday use of these systems, and the challenges they represent for users, calling back on the reactions of testers in the Ride2Autonomy Barcelona shuttle.
Concluding that automated public transport is already there and in progression, a discussion on how to best shape this process emerged.
The pilot specialist and the sociologic perspectives created fruitful insights and brought the audience to a deep reflection, hopefully launching a durable way of thinking, which could be integrated in other initiatives.
Though one of the last session of the day, the Moving with Robots discussion attracted a consequent number of participants, and initiatied rich side discussion event after the end, later in the Barcelona Tomorrow Mobility event.
Join us in future such opportunities - stay tuned to avoid missing them !